Come along and help local children develop skills for life. If you would like more information on joining please use our contact form or email: info@praguescouts.cz
You can decide how much or little time you wish to give and which age range you work with. There are four age ranges (sections) in a Scout Group:
Squirrel Scouts (4 – 6 years)
Beaver Scouts (6 – 8 years)
Cub Scouts (8 – 10.5 years)
Scouts (10.5 – 14 years)
Explorer Scouts (14 – 18 years)
As part of a leadership team, you will help plan, organise and deliver a balanced programme of activities, events and experiences, based around three main themes: outdoor and adventure, skills and world. In each section, a range of badges and awards support all aspects of Scouting, including leadership, teamwork and personal development.
We also need adults to provide admin support and we have an active Scout Active Support Unit to help with events.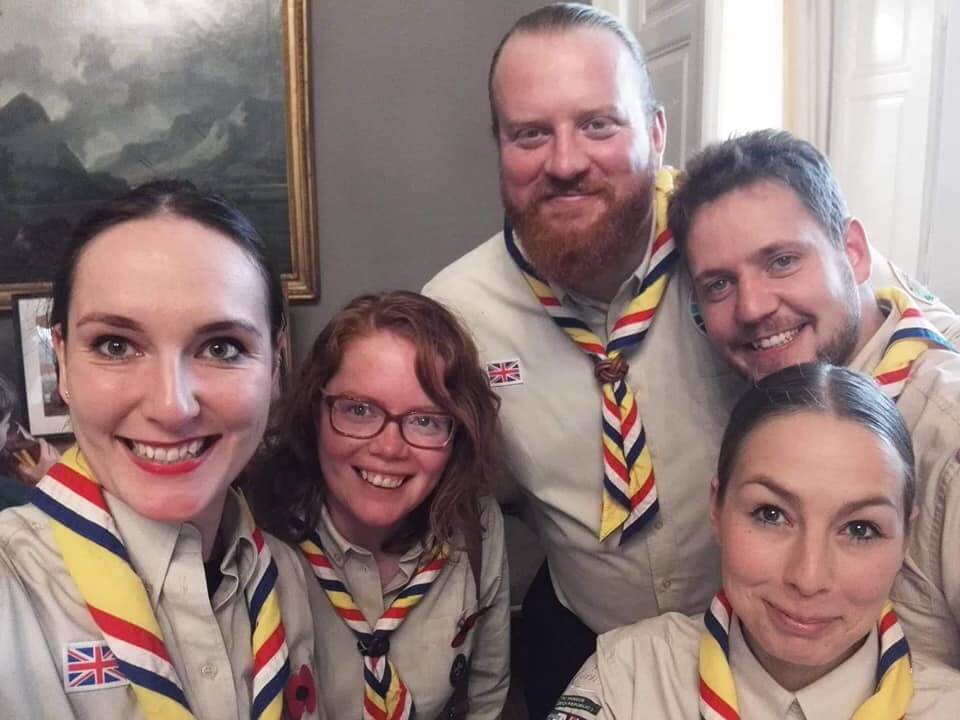 Why volunteer?
You'll have fun and feel rewarded
You'll learn new skills
You'll make new friends
You'll add to your CV and have the opportunity to gain qualifications
You'll make a difference and give something back to your community.
You'll get a guaranteed space for your child in the group if you help regularly as a uniformed leader (see joining policy).
Skills
Love camping, walking, being outdoors and inspiring young people. Then this is the perfect match for you. Prior experience or a connection with Scouting is not necessary and we welcome people from all backgrounds.
About 1st Prague Scout Group
1st Prague Scouts offers fun, challenge and adventure to young people aged 4 to 18. Scouting exists to actively engage and support young people in their personal development, empowering them to make a positive contribution to society. Adult volunteers must follow the policies of The Scout Association, which can be found at www.scouts.org.uk
Activities
Administration and Office
Creativity
General Helping
Practical Skills
Details
No – Salary – this is an unpaid volunteer role
Yes – availability of government-funded volunteer leave from your employer (after 1 year of service).
Yes – Criminal Records Check required – Criminal Record Check Process
Yes – Equal Opportunities Policy
Yes – Expenses reimbursed
Yes – Free adult uniform if in a leader role
Yes – Health and Safety Policy
Yes – Ongoing support
Yes – Training provided
Yes – Volunteer induction
Yes – Volunteer Policy
Yes – Volunteers covered by insurance