Online Scout Manager login and use
Applies from September 2019
Our parent portal revolutionises the way leaders communicate with parents by giving parents various tools with automatic reminders!
How to access your child's scout records
Download a PDF version of this guide.
You should have been sent an email inviting you to register for the parents portal. (If you did not get an email contact your section leader).
Click on the link in the email.

You will be presented with a login page in OSM, if you are new to OSM please create a new account.
If you have a child already in the group and you are using OSM, login using your normal login details. (go to point 7)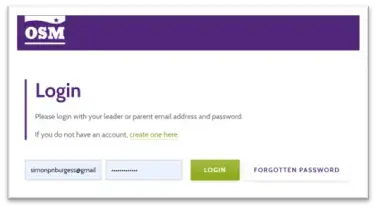 If you are creating a new account you will see the following box, enter your details an click register. You will then be sent an email.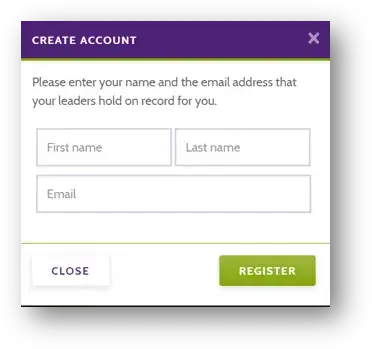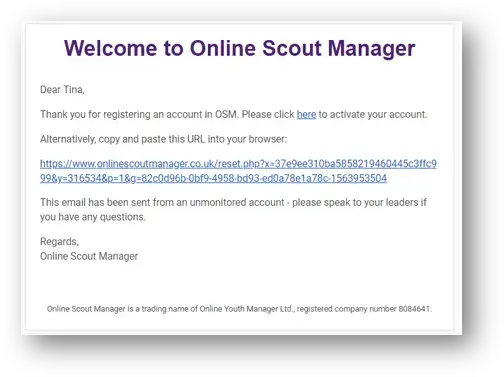 You will then need to set your password.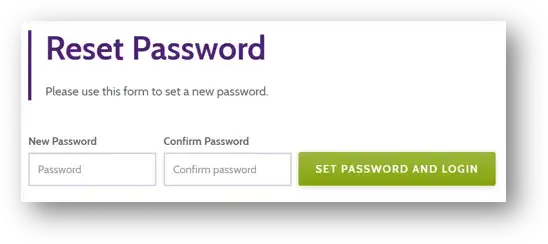 After you login you will then be able to see details of your child in their section. Your section programme, their badges, personal details.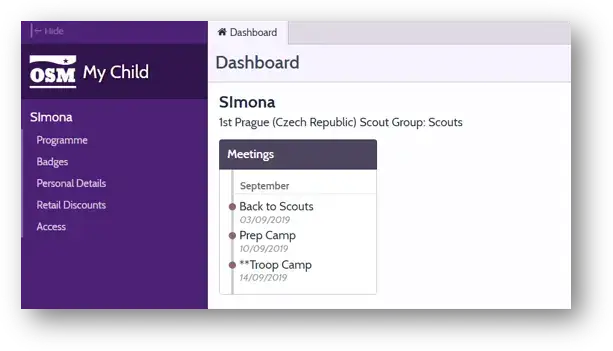 Programme – Click here to see your sections programme details.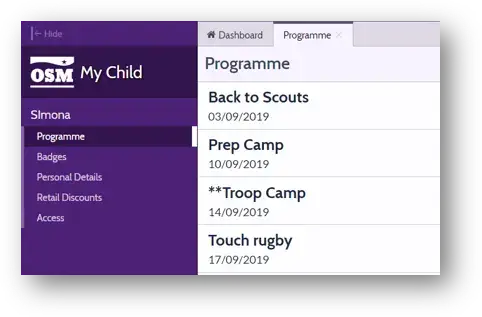 Badges – Click here to see your child's badges they have been awarded or still to do. Click on an individual badge to see what parts are still to complete.

Badges/Uniform – Click here to see your child's badges on a uniform, so you know where they go.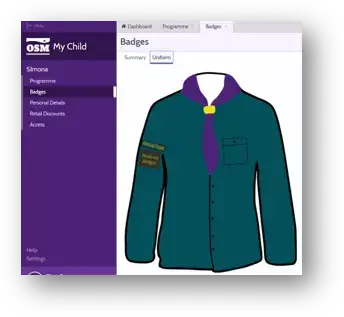 Personal Details – You can check and edit your personal contact details and your child's information such as medical information and dietary requirements. You will be sent regular reminders to keep this information up to date.