Joining our group.
This page is dedicated to providing details of how your family members can join our Group, the various people they will meet, what you can expect of us and what we expect of you and your children, as well as general information about our Group.
Waiting Lists
First Steps
Where and when do we meet?
What do members need?
How much does it cost?
Waiting Lists
Our group operates waiting lists in all sections and we are generally full most of the time, but spaces do become available from time to time so please don't let this stop you from applying. We also try to regularly expand our provision with new sections so new members can join us.
We have a joining policy on how we accept young people from our waiting list.
If you or another adult family member volunteers to become a uniformed leader, in any section, on a regular basis we can guarantee a space for your child now, we can meet with you to discuss this option. See our joining policy for more information. Adults wishing to join us should email info@praguescouts.cz someone will get back to you as soon as possible. For more information on joining as an adult please visit our Adult information Page.
First steps.
Young people aged 6 to 17.
Young Person Joining Enquiry Form – Please complete this form for more information on joining. This form is for young people aged 6 to 17 years old and someone will get back to you as soon as possible. Please complete one form for each new potential member.
Parents Guides to Scouting
Adults 18+
Can your child speak English?
Our only membership requirement is that whoever joins us must speak enough English Language for safety reasons. Also if your child's English is limited, they might also find it difficult to understand everything that is happening, this might make their Scouting experience less enjoyable. We have many nationalities represented in our group, speaking many languages and many are fluent Czech speakers.
---
When and where do we meet?
Each of our Sections normally meets once per week during the school term. There are often opportunities for members to take part in events throughout the year. These might include day outings, camps and expeditions as well as a whole host of other activities.
Detailed below are the normal meeting times for each of our Sections:
Squirrel Scouts (4 to 6 years) – Wednesday 16:55 to 18:00
Lycée français de Prague International School,
Drtinova 304/7
Praha 5 Map of Squirrel Meeting Place
Beaver Scouts (6 to 8 years)- Thursday, 5.30pm to 7pm
The Beavers meet at :-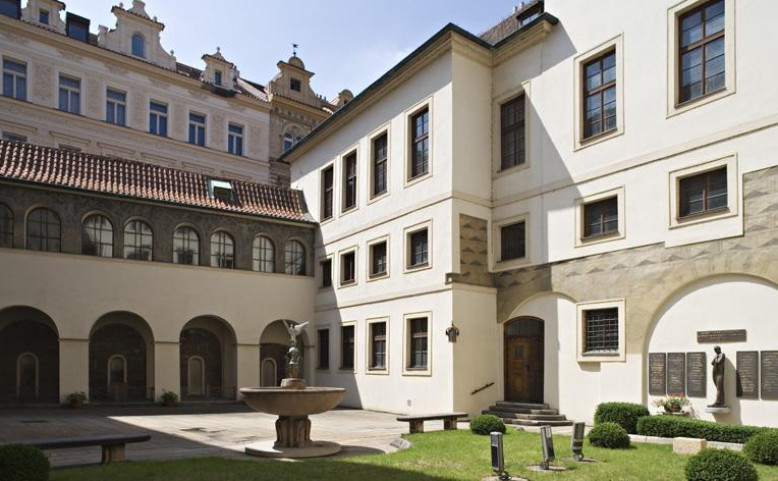 Cub Scouts (Wolves) – 8 to 10.5 years – Tuesday, 5.30pm to 7pm
The Wolves Cubs meet at :-
Cub Scouts (Bears) – 8 to 10.5 years – Thursday, 5.30pm to 7pm
The Bears Cubs meet at :-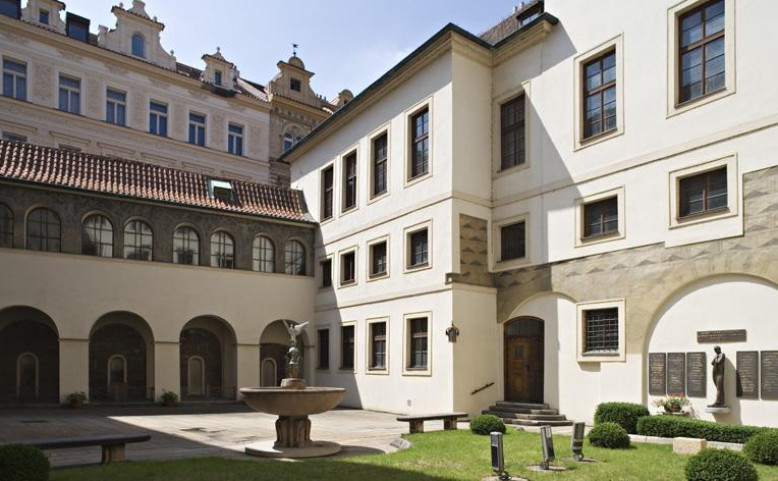 Scouts – Snezka Troop (10.5 to 14 years) – Tuesday 18:00 to 19:30
The Scouts meets at –
Riverside School – Senior High and Arts Centre
Hradčanská Office Center,
Third Floor, M. Horákové 116/109,
160 00 Praha 6,
Czech Republic,
Scouts – Vltava Troop (10.5 to 14 years) – Wednesday 18:00 to 19:30
The Scouts meets at –
Riverside School – Senior High and Arts Centre
Hradčanská Office Center,
Third Floor, M. Horákové 116/109,
160 00 Praha 6,
Czech Republic,
Explorer Scouts (14 to 18 years) – Monday 6.00pm to 8pm
The Explorer Scouts meets at –
Riverside School – Senior High and Arts Centre
Hradčanská Office Center,
Third Floor, M. Horákové 116/109,
160 00 Praha 6,
Czech Republic,
What do members need?
For the first few meetings, your child needs nothing at all to experience the magic of Scouting. The Scout Association produces a range of uniforms for all age groups as well as an extensive range of books to support the development of members as they progress from the Beaver Scout Section through to the Scout Network.
The Section Leader will agree on a time when it is suitable to obtain a uniform and start working on the Scout Programme. The uniform for this group is a Group scarf, Section Uniform Top. This will need to be purchased at your cost, see below.
What will it cost?
There is no joining fee.
Membership Subscription rates (effective May 2022)
Scouting is managed and led by volunteers. Our goal is to ensure that scouting is available to everyone, regardless of means.
Subscription charges are set by the 1st Prague Scout Group Executive Committee These cover weekly activities. Some weekend activities and international camps incur an additional charge, particularly where we need to hire transport, travel by plane or pay for external instructors and equipment. In all circumstances, we endeavour to secure the best value for money.
There are no sibling or leader discounts.
Additional Uniform Costs (when joining and moving sections)
When a new member joins or they change section they will need to purchase a uniform. This they can do through their section leader or by purchasing independently from the UK Scouts Shop (hyperlink to https://shop.scouts.org.uk/) or other outlets such as ebay. Some second-hand items are available.
Group Bank Account Details
You must pay by subs by direct bank transfer to Bank Account :
Bank Account Name – 1st Prague Scout Group
2801270827 / 2010
(IBAN CZ1220100000002801270827, BIC FIOBCZPPXXX).
It would be great if you could send the monthly subs by the 20th day of each month.
If you can please use your child's name in the reference box to identify who has paid.
If anyone has trouble meeting these costs you can discuss this in confidence with your Section Leader, we can support low-income family members in being members of the group.
Leadership and adult support.
The adults who run our Scout Group are called Scouters. Contrary to the belief of many, they are unpaid volunteers who give freely of their time for the benefit of our young people and fully support the aims of the Scout Association. All leaders are required to undertake training or learning appropriate to their role. This training normally takes place in their own time; the vast majority of our Leaders also have full-time jobs and family commitments.
Questions, contacts, concerns or complaints.
If you have any questions, concerns or complaints please speak to the Section Leader.
You can contact them at: –
Section Contacts
Squirrel Scouts (4-6 year olds) – squirrels@praguescouts.cz
Beaver Scouts (6-8 year olds) – beavers@praguescouts.cz
Cub Scouts (8-10 year olds) – Wolves (Tues) – wolvescubs@praguescouts.cz, Bears (Thur) – bearscubs@praguescouts.cz
Scouts (10-14 year olds) – scouts@praguescouts.cz
Explorer Scouts (14-18 year olds) – explorers@praguescouts.cz
If your concern is about the Section Leader, please contact the Group Scout Leader gsl@praguescouts.cz 723 591 970. If they are not available or you are still not satisfied, please refer to the District Commissioner. District Commissioner – Chris Tebb chris.tebb@britishscoutingoverseas.org.uk
Medical and dietary information
It is essential that you inform the Section Leader if your child suffers from any medical condition or if they require any special medicines or treatment.
It is also necessary for information to be supplied to the Section Leader about any dietary need of your child. In the first instance, you should provide this information on the membership application form and, thereafter, update the Leaders if circumstances change.
Child protection
It is the policy of the Scout Association to safeguard the welfare of all members by protecting them from physical, sexual, and emotional harm. The Scout Association takes all reasonable steps to ensure that, through relevant procedures and training, members and adults taking part in Scout activities do so in a safe environment.
Parental permission
It is taken as understood that you give your permission for your child to take part in Scout activities during the normal meeting time. However, when your child becomes a member of our Group, in addition to providing the usual personal information, you may be asked to provide permission for your child to take part in activities that may take place away from the Scout HQ.
In addition, you will also be asked to give permission for your child's image to appear in any newsletters, newspaper articles and on Scouting websites, such as this. In order to protect your child, we undertake never to associate a name with a picture and, unless the article so merits.
Your permission is sometimes needed for specific events, camps and activities that may take place at a different place or time.
How about volunteering?
The Scout Association is run by volunteers and it encourages parents and guardians to assist in the leadership team on a regular or occasional basis. Any support that you or your family can offer Scouting is welcomed, appreciated and valued.
Help is particularly appreciated with practical skills, outdoor activities, as well as with transport, equipment and fundraising. You may also be willing to assist occasionally with the Section meeting night, with administration and fundraising. In addition, you may also consider taking on a uniformed role within the Group.
More information on joining as an adult can be found on our Adult information Page.
Supporting your child.
The Scout Association encourages you to support your child's involvement in Scouting activities:
Please ensure that you deliver and collect your child at the appropriate times and place, as advised by the Section Leader. Always check that an adult leader has arrived before leaving your child.
Please tell the Section Leader if someone different from usual will be collecting them. Members are never left unsupervised, but if you are persistently late, the Section Leader may ask you to make other safe arrangements for collection.
Our members wear uniforms to distinguish themselves and to make themselves clearly visible. The wearing of our uniform also services to instil a sense of pride in the Group and Scouting in general, as well as showing their individual achievements in the form of badges. Because of this, please ensure, unless advised to the contrary by the Section Leader, that your child wears full uniform (including top, scarf and woggle) to each meeting. It is acceptable to bring a change of clothing and footwear for games and outdoor activities.
Please ensure that you return forms and payment on time. If you have difficulties completing forms or making payments then please speak in confidence to the Section Leader, we aim to make Scouting available to everyone regardless of their ability to pay.
Please ensure that you inform the Section Leader of any change in the family situation that is likely to affect your child's behaviour. It is not necessary to give details. All information will be treated in confidence.